Just a simple outfit to show you my new purchases... my new blazer from H&M (perfect for these Spring days) and my new nail polish with spring colors (aren't lovely these colors?)
I also have some news to share with my readers :) Since I finished my photography course I've been working in my portfolio and sending emails trying to find some jobs in photography, and I finally got something :D
1. I'll be interning in a dialy portuguese newspaper "Diário do Sul"
2. I will shoot the fashion editorial for June issue of the magazine "
RUAmag
"
I'm really happy with all of that :)
Um simples outfit para mostrar as minhas novas aquisições... o meu novo blazer da H&M (perfeito para estes dias de primavera), e o meu conjunto de vernizes com cores de primavera (não são amorosas estas cores?).
Tenho também algumas novidades para partilhar com os meus leitores :) Desde que acabei o meu curso de fotografia que tenho estado a trabalhar no meu portefólio e a enviar emails para todas as revistas e identidades que me pudessem dar trabalho, e finalmente consegui algo :D
1. Vou começar a estagiar como fotografa no jornal diário "Dário do Sul"
2. Vou fotografar o editorial de moda para a edição de Junho da revista "
RUAmag
"
Estou bastante feliz com tudo isto :)
Aproveito para relembrar os meus Blogs :
O meu blog mais recente onde podem comprar, a preços baixos, roupa em segunda mão em perfeitas condições :)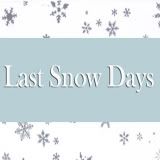 A minha loja online onde vendo bijutaria feita por mim :)